Lifting profits: Case with HP 300
The effect was immediate when the Danish farm Frihedslund replaced the fishmeal in its piglet feed for HP 300.
Average daily gain improved, mortality fell and feed costs were dramatically reduced. Today the farm earns 2 EUR/USD more per piglet.
Replacing fishmeal with HP 300
Feed costs are no small concern for a farm like Frihedslund, which produces 30,000 piglets a year. So, with fishmeal prices at an all-time high, it was only natural for farm manager Dennis Gormsen to look around for a 100% alternative to the expensive ingredient.
"We had already achieved very good results with fishmeal in our homemixed piglet feed, so I was very interested to see whether HP 300 could match them," says Dennis.
In the first quarter of the year, he removed all the fishmeal from the piglet feed in the farrowing area and piglet units and adapted the premix to HP 300.
All doubts about HP 300 rapidly disappeared. Reduced feed costs, lower mortality and increased average daily gain have added an extra 2 EUR/USD to the earnings per piglet.
"Savings on feed costs alone are EUR 36,240/USD 40,000 a year," says the satisfied farm manager.
For some time now, he has weighed the piglets in the piglet units every week to keep a close eye on their growth and development. That made it particularly easy to see the effect of the change from fishmeal to HP 300.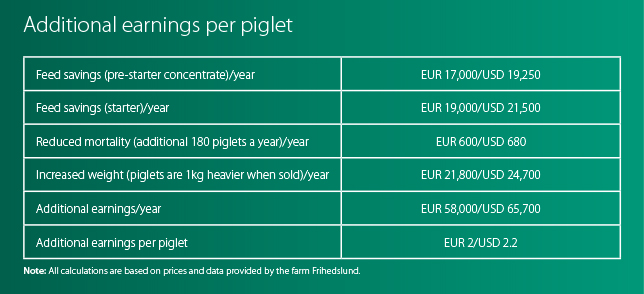 Swine Events
We share our knowledge at conferences and seminars around the world. See where to find us next and who you can meet.
You can also find presentations, videos and other material from previous events.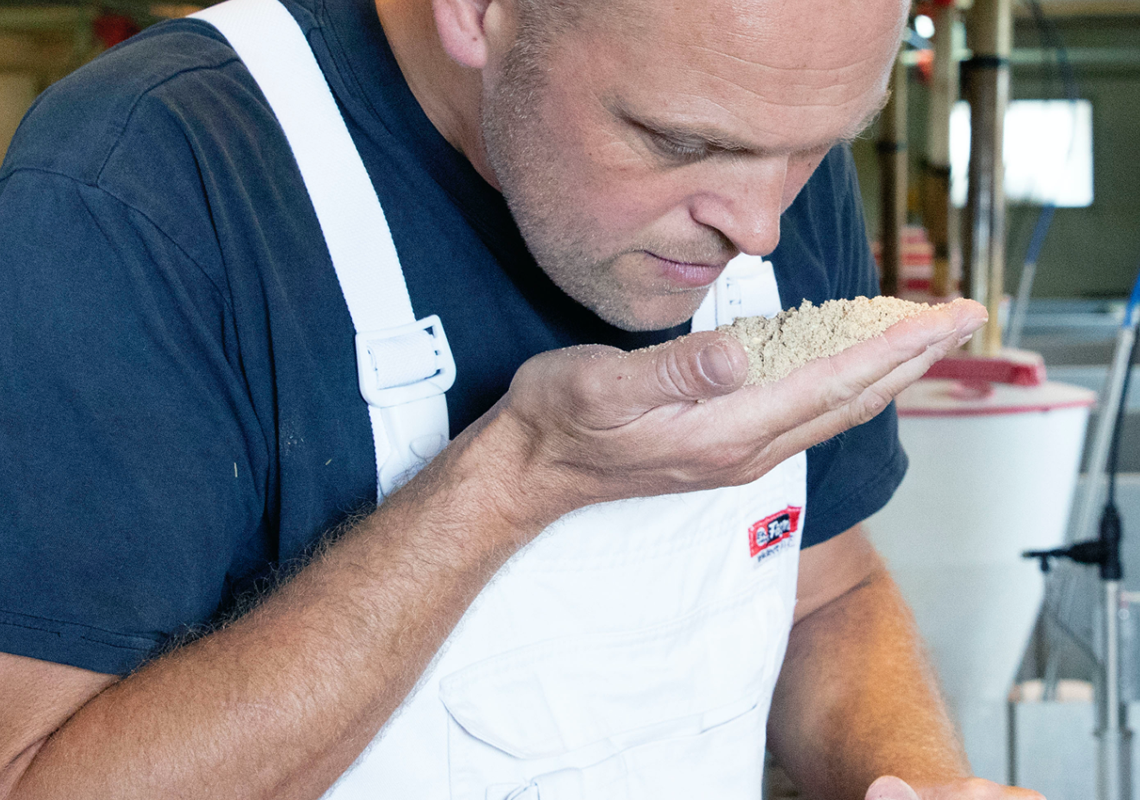 Product benefits
Feed is the critical factor in animal production, accounting for up to 70% of total costs. Using HAMLET PROTEIN specialty proteins in young animal feed, you can optimize feed efficiency – and maximize your return on investment.

The key is their easy absorption by immature guts. Although added to feed for only a limited period in early life, our proteins have a strong carry-over effect on animal growth and performance. Feeding trials have documented a higher slaughter weight compared to animals fed standard soybean meal.
Read more