Health through nutrition
Optimal gut health is of vital importance to the performance of production animals. We believe there is a direct relation between animal performance and a healthy gastrointestinal tract (GIT). Gut health is especially important in the early life stages and that is where Hamlet Protein focuses to deliver performance, sustainability and well-being.
Formulating an effective diet starts by selecting the right protein source. Using net energy and ileal digestibility systems (SID) as the basis for formulation, producers should select protein sources that do not have anti-nutritional factors (ANF) and protein that is highly digestible. Hamlet Protein offers exactly that.
The speed of protein digestion and absorption influences growth performance and reduces feed costs, but did you know it also affects the risk of pathogenic protein fermentation? The faster a protein is hydrolyzed and absorbed the more of it will be used for tissue deposition and less will be passing undigested to the hindgut where it can be fermented. There are large differences in protein kinetics between protein sources. Choosing the right (fast) protein source can be the first step towards better health and well being of your animals.
Would you like to know which protein sources are considered to be fast proteins? Read more about protein kinetics here.
We say that a good starts makes all the difference. Our teams help customers all over the world to formulate the best possible feed for young animals. Do not just take our word for it, but also measure your feed efficiency and return on investment. It will be the start of a long and lasting relationship.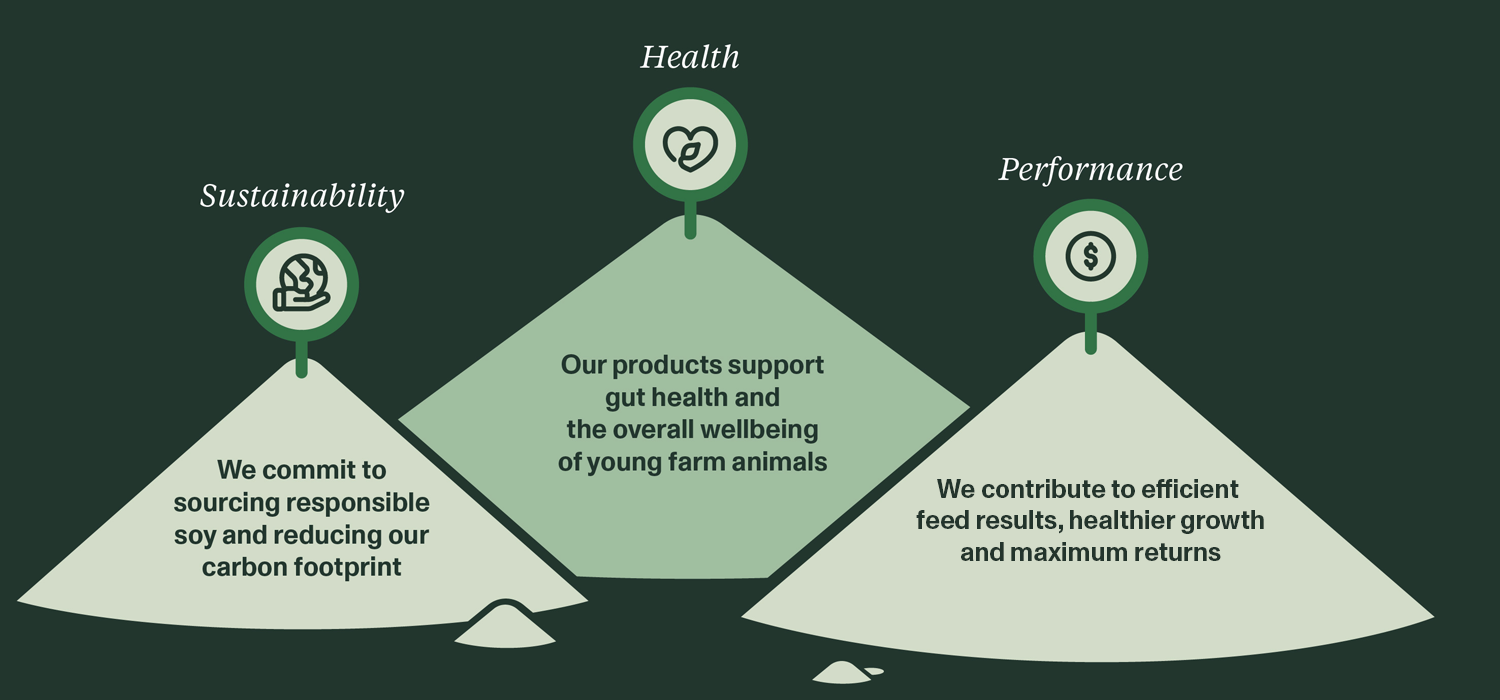 A healthy business starts with healthy animals
What we deliver
Health
Sustainability
Performance

Healthy animals are the best business
At Hamlet Protein, we live for producing specialty soy proteins that support the healthy growth and performance of young animals
Healthy animals are the best way to strong profits on the farm
We produce our proteins through:
responsible sourcing
climate-friendly production
social consideration
Then feed mills, integrators and farmers can rely on a responsible and transparent protein source for efficient young animal nutrition
Read our articles